Unique Windows now offers you a range of high quality screen for Garage Doors, Windows, and also for your Gazebo and outdoor spaces. From the simple mosquito net door to the very large screen panel, discover this wide range of ingenious products that will improve your outdoor living space.

Grandvue Screen System
The GrandVue Screen System is the ultimate solution for your large openings. It is available in sizes up to 10 feet tall and 16.5 feet wide in both manual and remote controled versions.
E-800
GrandVue E-800 is a great screening solution for openings up to 108″ wide and 96″ tall. It is activated using a child safe operating wand.
When keeping the bugs out isn't enough, we upgrade to the SheerWeave® screen. This solar screen material controls sun glare, protecting furniture and fabrics without sacrificing the open feel of traditional fabrics.
E-900 et E-950
The E-900 retractable screen allows for natural ventilation of medium and large size openings. It's the perfect choice for patio enclosures, gazebos, garage doors and other openings that are up to 10 feet tall and 16.5 feet wide !
The motorized version (E-950) comes with an easy-to-use, hand-held remote control. Open or close the screen with the touch of a button -a wonderfully convenient feature. One channel or three channel remotes available. Requires a 120 volt connection.
Also available is the manual version, activated using a child safe operating wand.
Standard colors


Custom colors
– GENTEK Guide
– All other color codes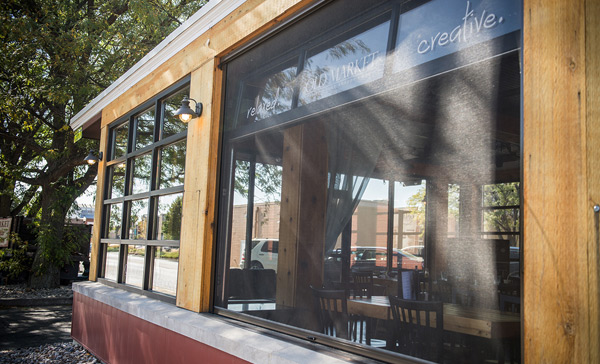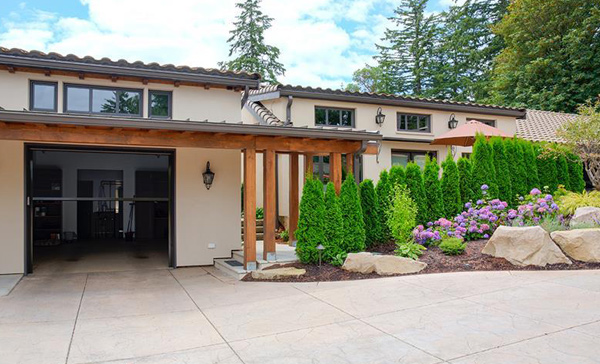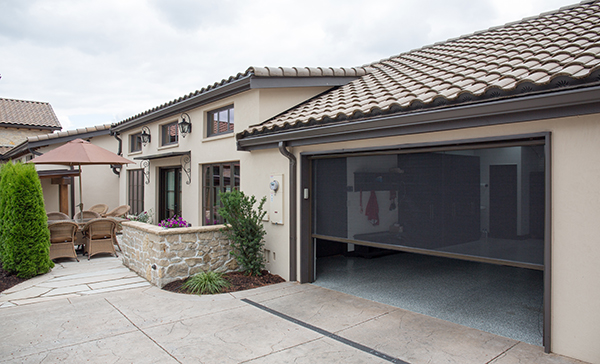 Wall Screen
The LARSON Retractable Wall Screen with Panoramic Views is an ideal solution for bi-folding, lift-n-slide and other large opening doors and windows. The screen panel offers a beautiful pleated fabric with easy, touch of a finger operation. With anywhere positioning, the screen stays where you move it.
​
The LARSON Retractable Wall Screen is custom designed to fit openings up to 315" (26-1/4') wide and 118" (nearly 10') high. The expansive viewing panel and sleek design will be the talk of your neighborhood!
Standard colors

Custom colors
– GENTEK Guide
– All other color codes
Scenix Screen Window
As opposed to obstructive screens, Scenix™ offers panoramic views and makes it easy to capture natural air flow. Scenix™ is a whole new way to enjoy the outdoors while adding a unique living space the whole family will enjoy! As porch living gains in popularity, Scenix is an innovative yet practical option for an enclosed porch project. From screen window replacement to new home construction, Scenix porch windows with retractable screens are the perfect way to stretch out the seasons and enjoy a comfortable space, free from bugs and other unpleasant elements.
Custom sizes – white, sandstone, brown, black
Rough opening widths from 24″ to 72″
Rough opening heights from 30″ to 96″

Standards sizes – white only
(width x height)
44 1/2″ x 72″  –  44 1/2″ x 84″
56 1/2″ x 72″  –  56 1/2″ x 84″
68 1/2″ x 72″  –  68 1/2″ x 84″
Available in these colors

4-Track the UNIQUE
4-Track de UNIQUE is a flexible solution for outdoor living. Easily slide the windows to stack up, down, or in the middle for refreshing breezes while keeping out the moisture, pollen, and insects.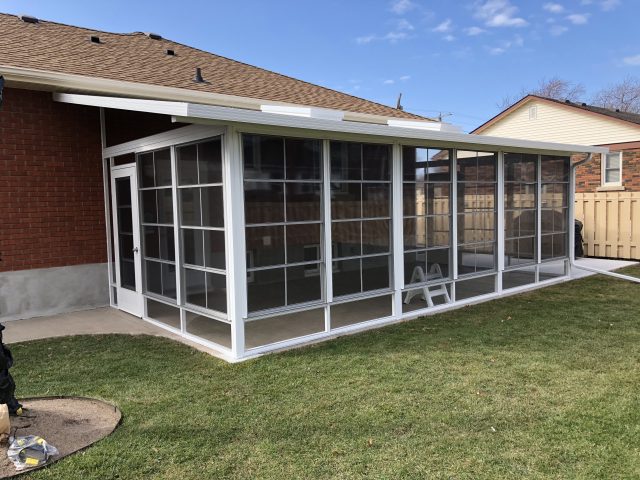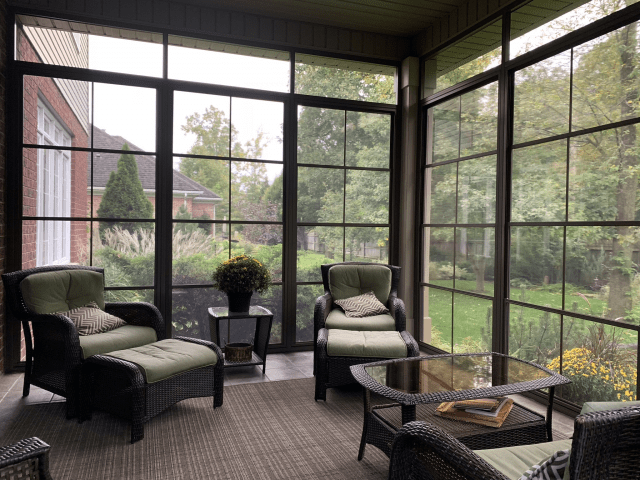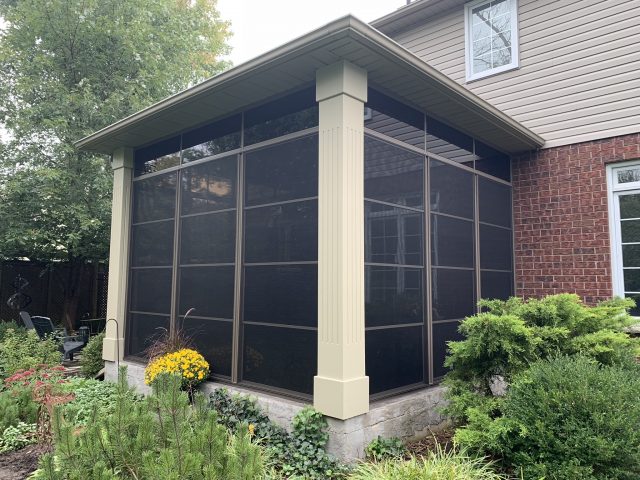 – Keep your home cooler and reduce glare
– Widths up to 5 ft – Heights up to 8 ft
– Custom sized to fit existing openings
– Full fiberglass mesh screens
– High strength elastomeric vinyl glazing in lightweight panels that slide easily and provide 75% ventilation
– If distorted by accident, the vinyl film will return to normal in minutes
– Easy to clean with soap and water
– 4 frames colours (White, Desert Sand, Earthstone, Black)
– 4 Vinyl Film Tints (Clear, Smoke Grey, Bronze, Dark Grey)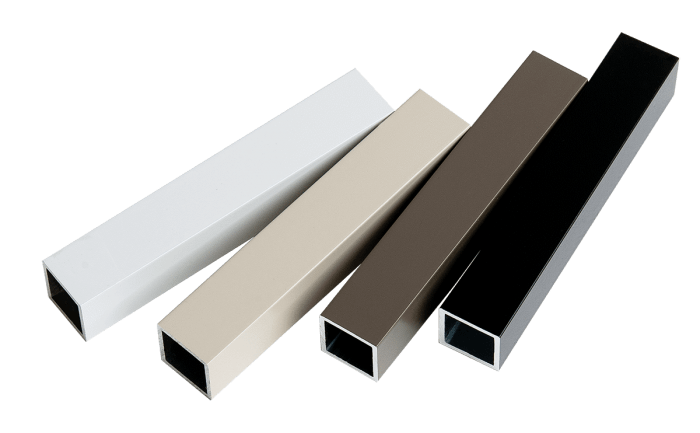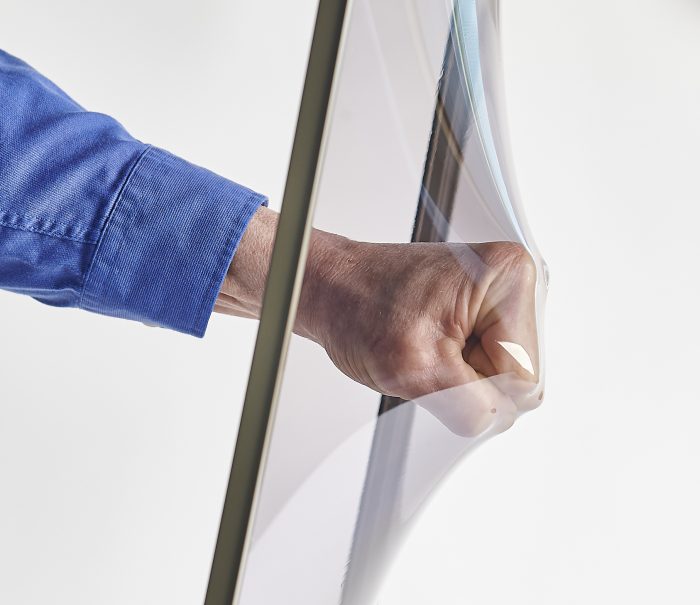 Your Ideal Outdoor Spaces !
Are you interested in any of these products ? Visit our branch and one of our consultants will be happy to guide and show you our selection.